Jeremy Belfiore
Jeremy has been in the industry for nearly 20 years, beginning his career with a small local firm in Scottsdale, Arizona. Throughout his career he has spent time with firms like Charles Schwab Institutional, Securities America, and 1st Global Capital Corp. He has a strong understanding of what firms are offering to successful financial advisors and has great insight as it pertains to the direction many firms are going. Jeremy has excelled throughout his career because of his high-level of integrity and ethics and will never try and get business closed for his or the firms own personal financial gain.
Jeremy holds his series 6, 7, and 63 licenses. He also has his Bachelors Degree in Business and his MBA in Business Management.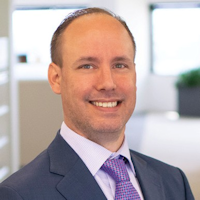 Stacey Martin
Stacey's relational approach to recruiting and how clients always come first is a perfect fit for Trusted Visions and our customized approach to recruiting.
Stacey has quite the reputation and resume.  Stacey started in the industry in 2004 with a focus on recruiting.   She joined Cambridge Investment Research, Inc in Fairfield, Iowa in 2006 and had been there ever since.  She enjoys working through the details with each prospect to make the best decisions for advisors' business, family and ultimately their clients.   Stacey digs deep with advisors to understand pricing, expenses, and compares all factors to make the best BD and/or RIA firm choice.  She has actively worked with many OSJ offices to successfully build their team of advisors, navigating the needs of the individual advisor as well as groups.  
Stacey has her CFP ®, Series 7, 24, and her Bachelor's Degree in finance from the University of Iowa. 
Jon Achilles
Jon has developed, over the past 25 years, an ability to recognize and capitalize on business opportunities in various markets.  His attention to detail and vigilance in developing marketing plans and executing them has drawn him to a partnership with Trusted Visions.  Recognizing the growth potential for broker-dealers and enterprises within, Jon's strategies and commitment to detail forms a perfect complement to Jeremy's vision for accelerating market sector growth.
Jon graduated Texas Tech University with a degree in Finance.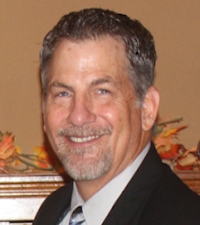 Trusted Visions Placement & Consulting
Trusted Visions was formed understanding the amount of work and effort it takes you as a successful financial advisor to conduct the appropriate amount of due diligence on your next broker-dealer. With almost 50 years experience in the financial services industry, we have come to understand the competitive landscape that exists within the broker-dealer network. The industry is seeing the most consolidation in the history of the financial services industry and the last thing that you want to do is join a new broker-dealer and shortly after learn the firm you joined has been sold.
We at Trusted Visions take a hands-on approach to working with you, your staff, and your clients. We want to thoroughly understand your practice and needs to ensure that we are introducing you to the firm that best suits what you are seeking. Our services come at no cost to you as we are fully transparent on how we are paid, which takes nothing away from what broker-dealers are able to offer you. The staff at Trusted Visions are available 24/7 as we understand and respect that you are putting your financial livelihood in our firms hands and we take that seriously.
Whether you are looking to go to an independent broker-dealer, move from one wirehouse to another, or go RIA only, we can help. Trusted Visions does the due diligence for you, ensures that what you are looking for these firms are able to offer, and when you are ready to begin talking directly to the firms, we at Trusted Visions take part on those calls to ensure that we are getting all your questions answered.