Testimonials
Confidence in others' honesty is no
light testimony of one's own integrity.
Michel de Montaigne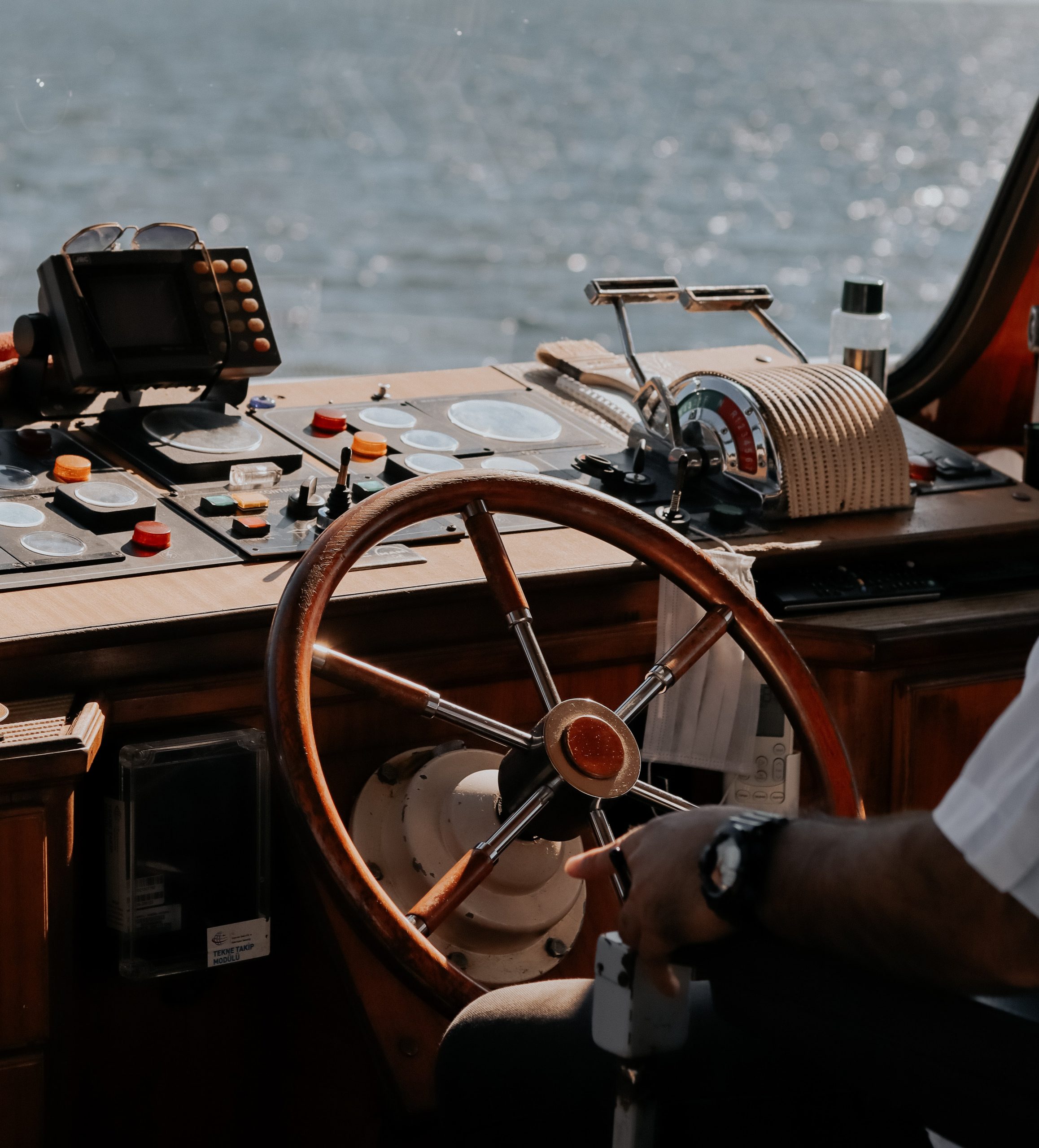 A True C.A.P.A.I.N.
C  –  Competent – Highly competent in your line of work
A  –  Attentive – Attentive throughout the entire process
P  –  Professional – An ultimate professional
T  –  Trustworthy – Paramount in this industry and you have demonstrated that 1000%!
A  –  Awesome – Simply awesome to work with
I  –  Informed – Well informed in the recruiting world
N  –  Noble – Just downright a nice and noble person
R. C.  –  2022
"...responsive and available"
Jeremy effectively negotiated a strong transition package for me. Not only was he honest, straightforward, and efficient, but he was very warm and caring through what is oftentimes a stressful transition. He was responsive and available through the entire transition process from initial negotiations through the fulfillment of the contract. He was always available to answer questions and helped tie up some lose ends as things were being finalized. He did exactly what he said he was going to do and exceeded my expectations with delivery and follow through. He was truly an advocate for me.
E.B.  –  2022
"...Jeremy Belfiore will truly represent your goals and needs"
Back in early 2021 my OSJ and I were becoming more and more frustrated with the direction of our broker/dealer at that time.  Having just moved broker/dealers approximately 4-years earlier the thought of doing so again was not exciting at all but I owed it to my clients and our advisors to provide the proper due diligence so we can all make an informed decision.
I felt it important to work with a seasoned independent recruiter that has no ties to any firm but to provide me as much information so together we can find the right firm for my group and I.  Having known Jeremy Belfiore for years and knowing his integrity, I reached out to him for assistance.  It was crucial to find the right fit and join a firm where I can spend the rest of our careers and to do so I need a professional who could ask the questions that even after 35 years in the business I didn't know to ask.  For those advisors or OSJ's contemplating a move, you will find the Jeremy Belfiore will truly represent your goals and needs.  His team went above and beyond our expectations and after making it through our transition, with Jeremy in our corner, we definitely made the right decision. 
Thank you Jeremy.  You are a true asset and more importantly a true friend!
D.C.  –  2022
"...attentive and responsive"
Trusted Visions was instrumental in my transition.  They helped me consider many elements of the process that I had not thought of previously on my own.  Most importantly, they were attentive and responsive.  Changing firms is stressful and Trusted Visions ensured I knew they were working for me to get me all answers I needed for a successful transition.  
P.M.  –  2021
"...Trusted Visions will be my first call."
Jeremy and Shaun are experts in their field. Transitioning broker dealers is hard and painstaking, but when you have help from Trusted Visions, it makes the move easier. Jeremy and Shaun kept me in clear communication with my onboarding team at my new broker dealer and kept the ball rolling to make sure my transition was as smooth as possible. They consistently provided support and encouragement and often had to calm me down when things weren't going my way.
I don't want to imagine going through a broker transition again, but I certainly can't imagine going through it alone. Whatever problems come up during the transition, it may take you by shock, but they have been there and know how to resolve the issue. I highly recommend Trusted Visions, not only to help you select your new broker dealer, but to help you get onboarded all the way. I'm sincerely happy where I am now, but if for some reason I ever had to move again, Trusted Visions will be my first call.
N.W. – 2021
"...exceedingly high level of service and professionalism"
I have worked directly with Jeremy for over 2 years. He has the unique ability to maintain an exceedingly high level of service and professionalism while getting things done efficiently and effectively. In my findings his knowledge, experience, and follow-through have differentiated him from his peer group. I would be confident in recommending him to anybody in search of a dedicated professional from start to finish.
Z.M.  –  2020
"...the Most Passionate and Dedicated Individual"
I currently manage a $15 million OSJ with 47 financial advisors and numberous staff members.  I have been in the financial services industry for 30+ years and have worked with Jeremy Belfiore for nearly 10 years.  Jeremy was assigned as the recruiter with my previous firm to assist our OSJ in recruiting and our relationship manager
I have worked with many recruiters and professionals throughout my career and would hands down have to say that Jeremy is one of the most diligent and professional individuals that I have worked with.  His drive, motivation, professionalism, and overall ability to think outside the box are many of the unique characteristics I would use to describe him.  His responsiveness to his clients is above any I have seen in the industry or any industry for that matter.  Jeremy has a way of challenging me to gain even greater results in my recruiting efforts and does a great job of acting as a coach, consultant, and friend.  He truly cares about his clients and does not look at any client as just a client, but as a trusted friend.  I have not experienced any time where he did not follow through with his commitment or deliver on what he promised would be accomplished.  Jeremy's strong understanding of the recruiting landscape, the OSJ model, and industry as a whole is well above most of his peers or other executives within the industry.
I would strongly suggest he and his expertise in any situation or task within the financial services industry.  Jeremy is one of the most passionate and decicated professionals I have had the privilege of working with throughout my career and have become a very close personal friend.
A. C. – 2020
"Delivered on every promise..."
Jeremy was a key success factor in the smooth merger of another firm into mine. He tenaciously crafted an attractive package for the acquired firm, guided us through a complex transition, and was our unwavering advocate as he saw the transition through to full completion.
The highest compliment I can pay Jeremy is that he delivered on every promise and went above and beyond with every commitment.  I recommend his services with zero reservations!
J. T. – 2019
"...Commitment to Honesty is Refreshing"
I have had the opportunity to know Jeremy Belfiore since 2017 when I was searching for a new broker/dealer for my OSJ of approximately 30 advisors. As we all know changing firms is no small task and as typical in our industry most recruiters and firms tell you what you want to hear, but in most cases not the full story. For most "recruits" you simply want to deal with honesty…tell us the good about your firm but also tell us where they may fall short!
While I won't speak of other recruiters, I will highly speak about Jeremy. His commitment to honesty is refreshing and building a personal relationship with you stands out most in my mind…so much to the point where you feel he is not only just a recruiter but more than that a friend you can trust. Making such a huge change, especially for an OSJ has so many moving parts. You need to navigate learning a new system, need to learn who to call for assistance, etc. and for my group and I having Jeremy take the lead on this was paramount to our successful transition.
D. C. – 2019
"My Life Changing Event"
My experience with Jeremy Belfiore has been absolutely wonderful.  I had worked with Jeremy four years prior when I moved my business to another Broker Dealer.  It was at that time a very positive, trusting relationship developed between us.  Recently I had been thinking of retirement.  Out of the blue I received a text from Jeremy saying give him a call.  He had seen me on a social media website.   Less than 24 hours prior, I had been praying for help, and yes God does move mountains!  He sent Jeremy back into my life so he could help me.
After I called Jeremy and told him I had no idea how to sell by business, and had no idea what the value of my business would be.  After a long conversation I was happy to hear that retirement was no longer just a dream.  Jeremy said he knew someone who would be very interested, and within 2 hours I was on the phone with a very interested prospect to buy my business.
Today, just a short time after that conversation, I am very pleased to say I am retired as of December 31, 2019.  This is 100% because of Jeremy Belfiore.  I have been so fortunate to have someone like Jeremy who is honest, truthful and who wants the very best outcome for his clients.  Today, it is extremely difficult to find someone you can totally trust, and who has the honesty it takes to have a wonderful working relationship.  Needless to say, I totally recommend Jeremy Belfiore for your future needs.
Thank you, Jeremy for making such a life changing event in my life become a happy reality.
D. L. – 2019